Sie sind bereits Fans von Theodoros Nikolaidis' Kunst: erfolgreiche Prominente aus den Bereichen Sport, Musik und Kunst. Finde Dein Lieblingsdesign für Dein persönliches Kunstwerk!
HALL OF FAME
Jean-Kévin Augustin
Painting: My Hip Hop Legends
Jacket: Golden Skull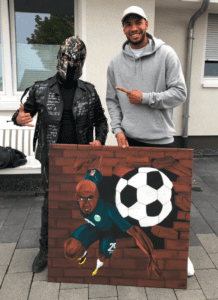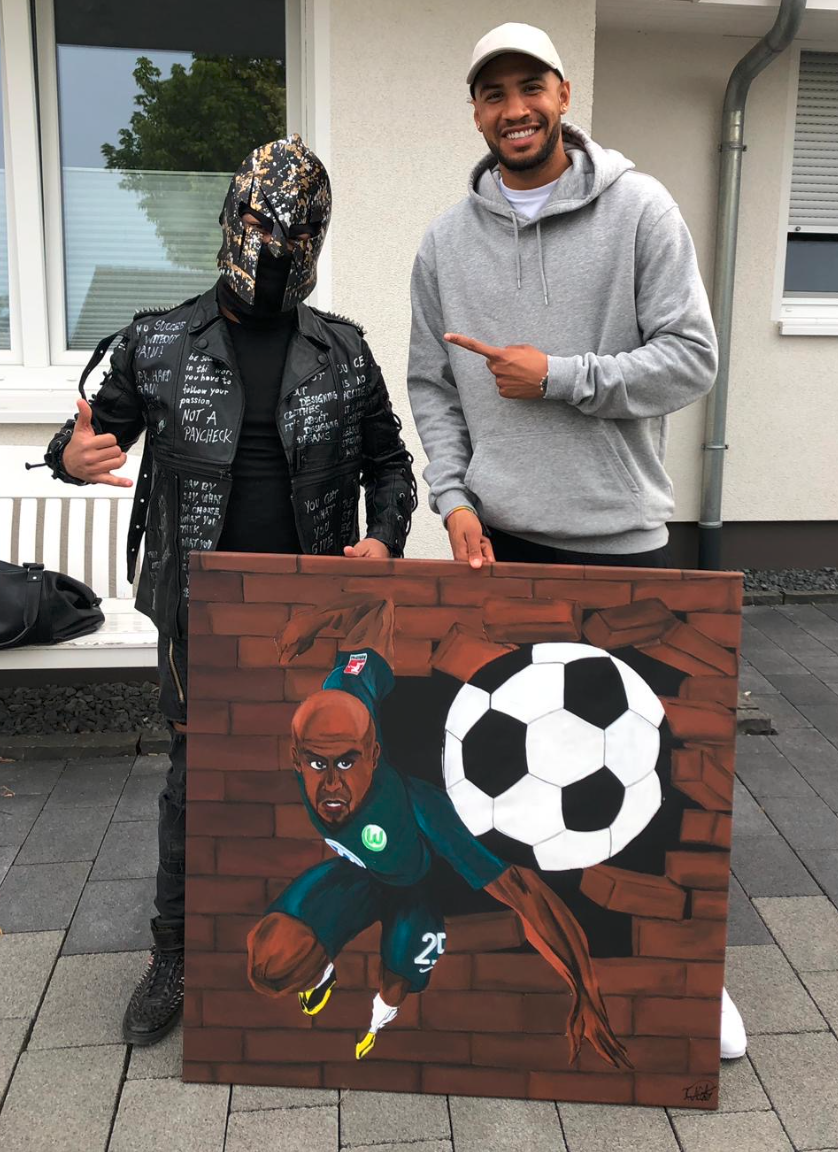 Nordi Mukiele
Painting: Wanna Play Serious?
Jacket: Why so serious?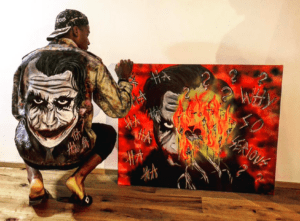 Painting: My History
Jacket: Dragonball Edition – Great Ape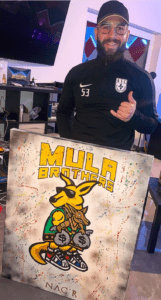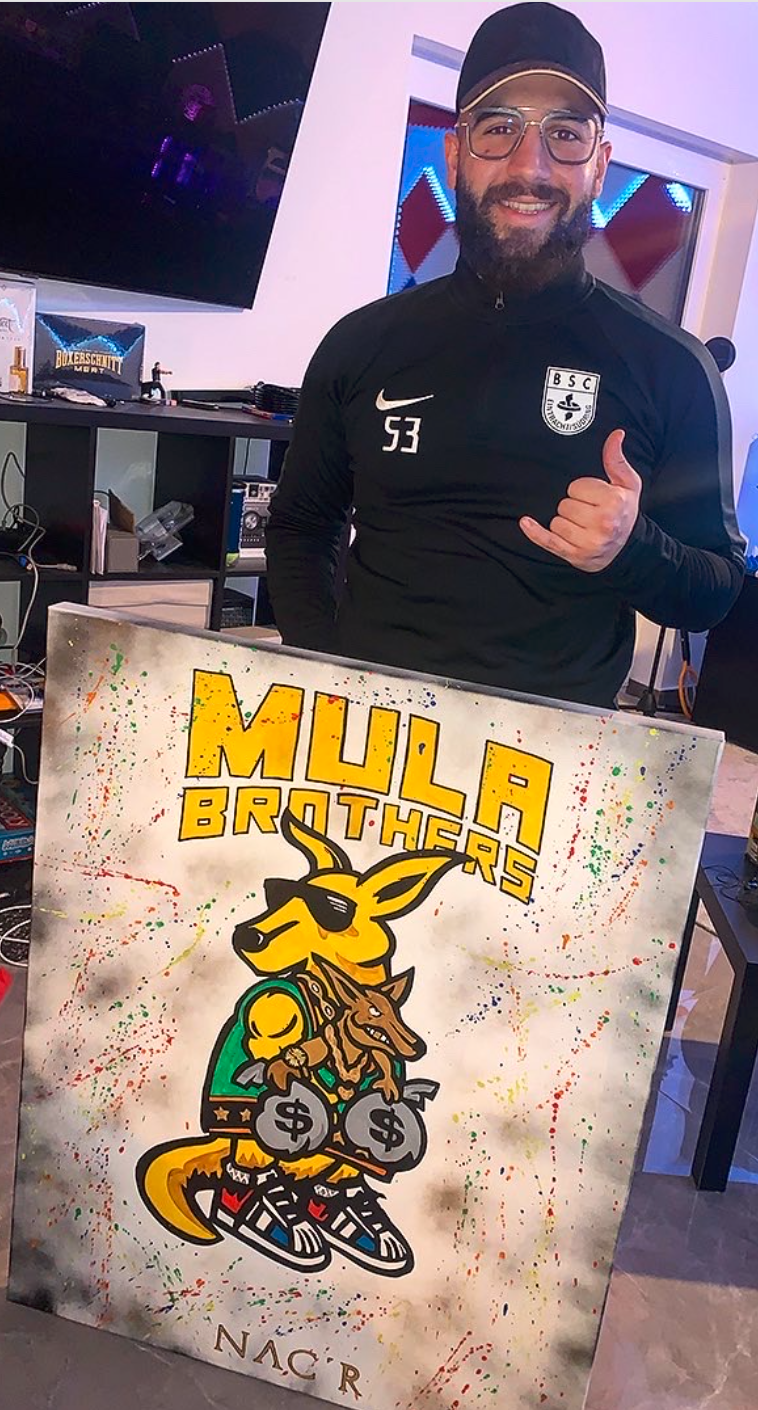 Mohamed Dräger
Painting: Goku and Pocahontas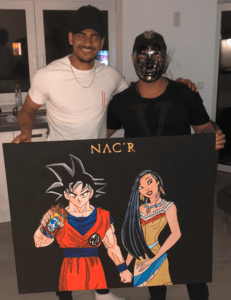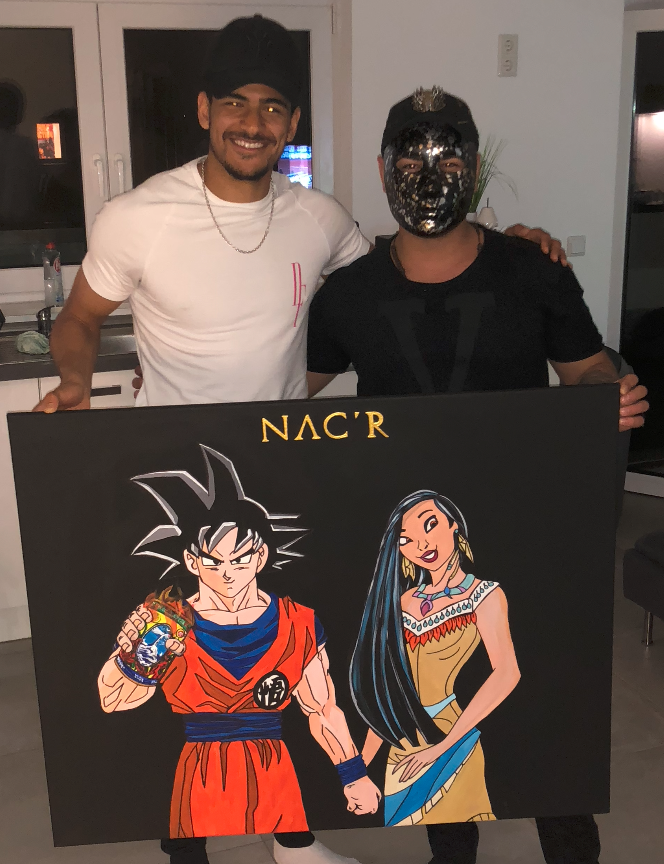 Rapper, Producer, Actor, Songwriter
Painting: WANTED Series – Rocky Balboa & Michael Jordan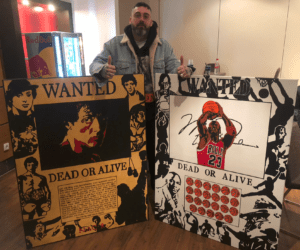 Shoe Design: Muhammad Ali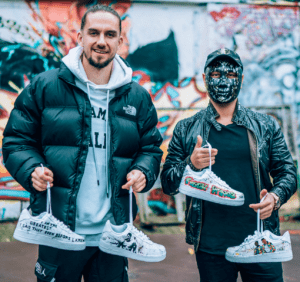 Shoe Design: Fresh Prince of BelAir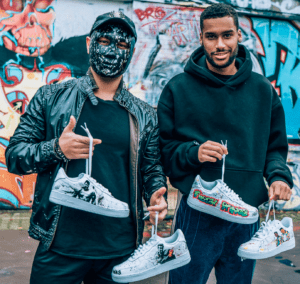 Influencer, Dancer, Actress, Singer
Painting: Art of Parfume Series – Taste of Money
Jacket: Family
Jacket: Niemals Antäuschen!
Jacket: Mayweather the G.O.A.T.
Jacket: Décennie Special Edition
Jacket: Zodiac Sign – Water-Bearer
Jacket: Vay Vay – Special Edition
Jacket: KIL YOM – Special Edition feat. Asuti
Jason Derulo & Joel Derulo
Jacket: My Roots
Jacket: Skull Special – Derulo Edition
Professionel Mixed-Martial-Arts Fighter
Les Twins – Laurent & Larry Bourgois
Dancer, Choreographer, Producer, Models, Designer
President of AAC American Artist Company
Jacket: Skull – Mani Special Edition
Jacket: Skull Edition – Shining Smile
Jacket: Monkey D. Luffy – Red Hawk